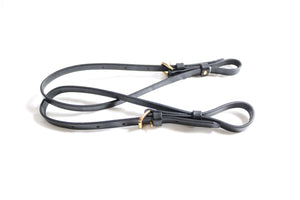 Leather Hold Backs (Set of 2)
These straps run from a ring on the breeching to the shaft.  Usually pass thru the footman's loop on the shaft before being wrapped around the shafts.
Used to stop forward motion of a carriage when the horse stops.
Comes in Brass Hardware or Chrome Hardware
Made of the finest black leather.  Made in the USA.