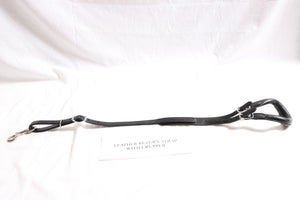 Leather Return Strap with Crupper
The return strap with crupper goes from the harness saddle to the horse's tail.   It prevents the saddle from being pushed forward along the horse's back. 
The Back strap attached by looping through the crupper D at the rear of the saddle / pad or surcingle to attach the crupper.
Comes in Brass Hardware or Chrome Hardware