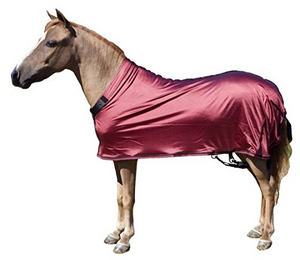 Sleazy Sleepwear  Sheets
Sleazy Sleepwear Sheets made of nylon or polyester spandex.   All sheets are reinforced along the back to prevent over stretching and includes a fleece lined adjustable neck.  Sleazy stretch sheets have adjustable rear leg straps with snap hook closures.   

Colors:  Black, Burgundy, Lime Green, Pink, Purple, Red, Royal Blue, Turquoise.
Sizes:  X-Small ( 24-28 inches)  Small (30-34 Inches)  Medium (36-40 Inches)
Large (42-46 inches)  X-Large (48-52 Inches)